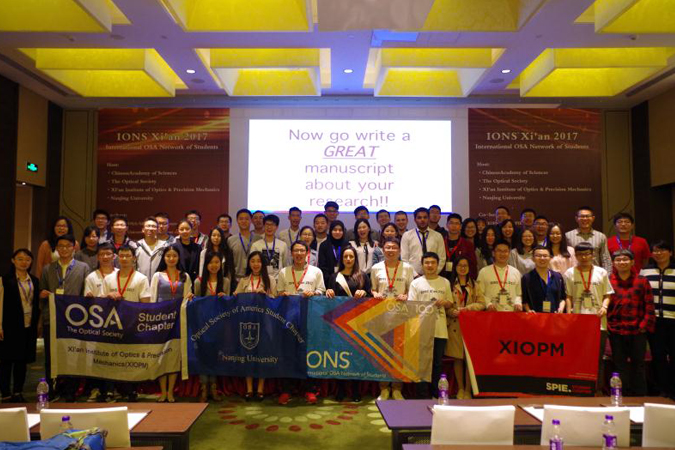 The ancient city of Xi'an, with its unique historical and cultural background, combined with the revival and development of economy and science and technology in recent years, has increasingly shown its strong competitiveness on the international stage. April 2017 24-27. International OSA Network of students in 2017 is held in Hilton Garden Inn, Xi'an. The American Optics Association (AOC) is actively responding to the meeting. The chairman of the branch, Chang Xin, went to Xi'an as a representative of the branch to attend the meeting.
Experts and scholars attending the IONS meeting are: Swedish academicians and academicians, Professor Sune Svanberg, the judge of the Nobel Prize in Physics. Professor Katarina Svanberg, former chairman of SPIE, and Professor Jannick Rolland, Director of the Centre for Industrial and University Cooperation at the University of Rochester. Professor Lin Gongru, president of Taiwan optoelectronics society, National University of Taiwan; Professor Lu Yanqing, a special professor of the Yangtze River scholar at Nanjing University; and Professor Lu Yanqing, winner of the National Outstanding Youth Fund; and Dean of the Institute of Technology of Southern University of Science and Technology. Professor Sun Xiaowei, a thousand scholars, a researcher at the Institute of Physics of the Chinese Academy of Sciences, Wei Zhiyi, Tunisia Institute of Communications. Professor Rim Cherif, Ambassador of OSA, and other eight leading experts and scholars from home and abroad presented the conference with Tsinghua University, Peking University, King Abdullah University of Science and Technology, Zhejiang University. Graduate students from 33 famous universities at home and abroad, such as Nanjing University, Huazhong University of Science and Technology, Tianjin University, Nankai University, discuss the development of optics and optoelectronics, and express their views on the development of China's optical industry. The progress of science and technology is full of confidence.
After the conference report is the OSA management communication link. Chang Xin students and from Beihang, Southern University, South China normal School. The representatives of OSA from Xiguang Institute and other chapters have conducted in-depth exchanges and discussions on the forms of activities and management models of the organization. "entering the Campus" organized by the Branch of Tianjin University. The "popular Science classroom" series attracted the attention of many OSA administrators. Chang also briefed Professor Rim Cherif, Ambassador of OSA, on the situation of Tianjin University Branch. Professor Rim is eagerly looking forward to visiting Tianjin University.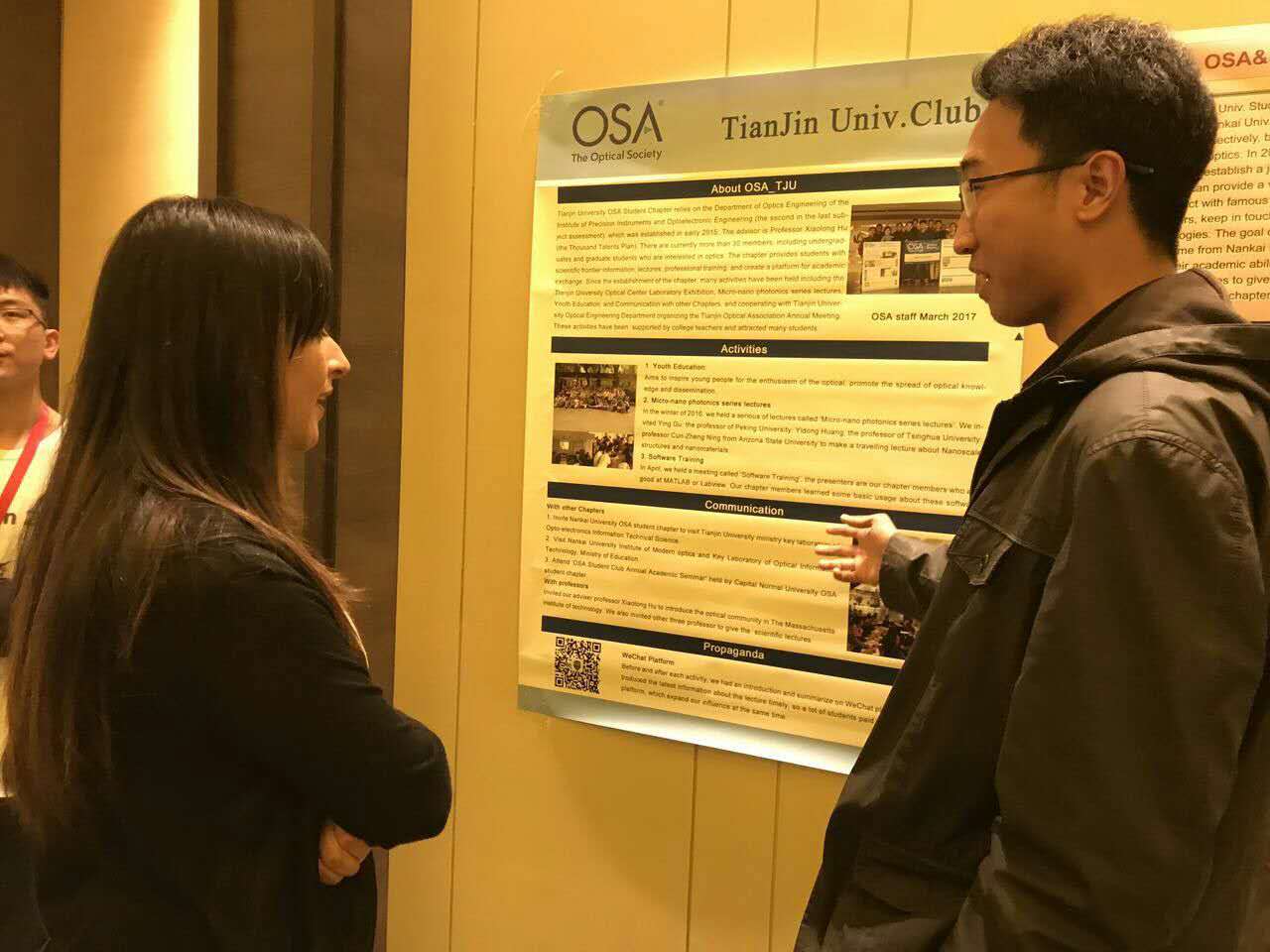 The picture shows Chairman Chang Xin introducing Tianjin University Chapter by Professor Rim Cherif, which has been well received.