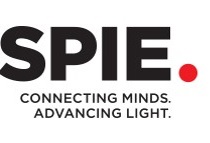 Society of photo-optical Instrumentation Engineers (SPIE) is a non-profit professional organization in the United States.Founded in 1955, SPIE is dedicated to promoting light-based technology and serving more than 170 countries.Its members include members, senior members and lifelong members, including scientists, engineers, and everyone interested in the practical application and popularization of optical engineering.
SPIE organizes or sponsors nearly 80 large technology BBS, exhibitions and training programs in North America, Europe, Asia and Australia every year.The formed conference literature reflects the latest development and dynamic of the corresponding professional field, which has high academic value.
SPIE conference record includes more than 6500 volumes of conference papers since 1963 under the auspices of the SPIE host or participate in,and a large number of first-hand, novel and advanced research record, by the world numerous universities, government and the enterprise library collection. SPIE conference record brings together the latest research results of the physical, electrical and electronic engineering, computer and control engineering, information technology and mechanical and manufacturing engineering and other fields. SPIE has characteristic such as a large amount of information, the fast speed and interdisciplinary fields widely.SPIE has become intelligence source of the optics and their application fields of science and technology personnel ,and it is a well-known international conference literature publication.
For details, please see http://spie.org/?SSO=1