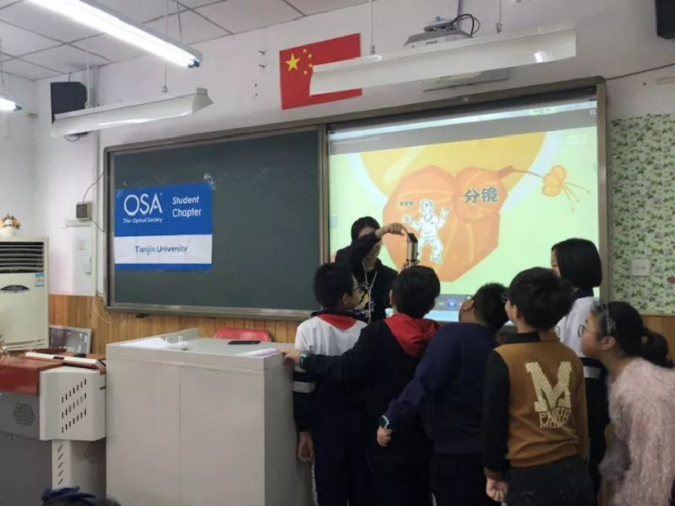 Background
"Optical knowledge into the classroom" aims to stimulate young people's enthusiasm for optics and promote the popularization and dissemination of optical knowledge. The OSA&SPIE Student Section of Tianjin University will introduce optical knowledge into the classroom in the form of optical knowledge, reveal some optical phenomena hidden behind life, enhance students' understanding of optics and enhance their interest in learning.
Activities
On October 10, 2018, the third Youth Education activity, Hebei Central Primary School and Fulun Primary School kicked off, and opened the optical tour with the fifth grade children.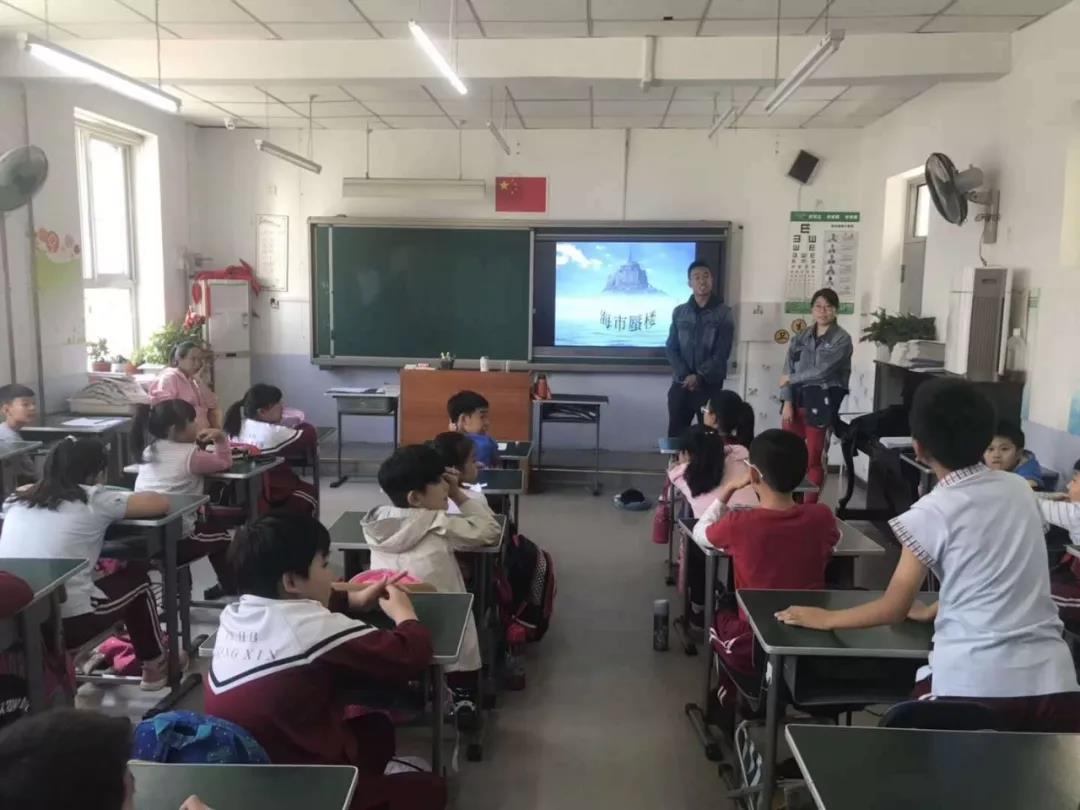 First, we reviewed the content of the previous event - the reflection of light before class. The students actively showed their work, the teacher demonstrated in the class, and the students took turns watching.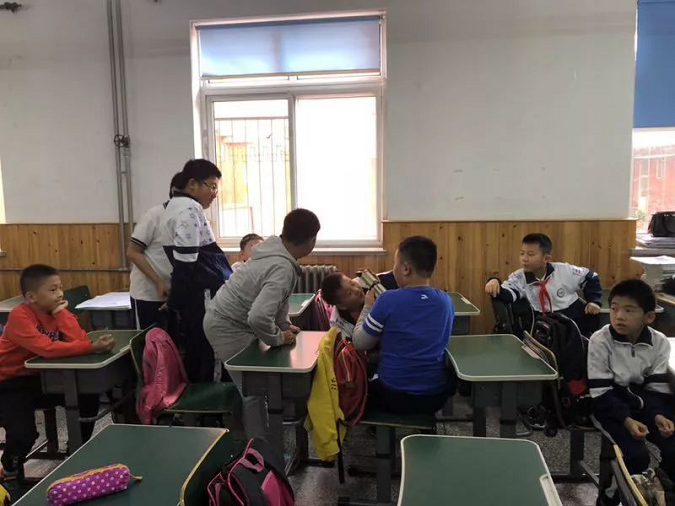 The theme of this event is the secret of the mirage - the refraction of light. In the class, the children were enthusiastic and enthusiastic, and each one was cheerfully listening to the teacher's lectures and actively answering questions.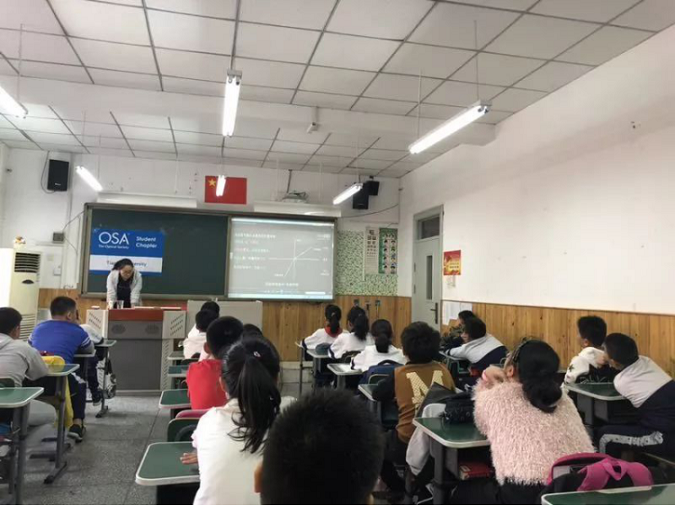 When talking about the refraction of light, the teacher also conducted demonstration experiments for the students.