Youth Education
Youth Education activities that are held by Tianjin university OSA&SPIE club have a successful conclusion in 7 th April ! We came to Tianjin university affiliated elementary school, and students started the excellent optical trip.
As the final of Youth education activities,the teachers Jia Shi and Tiantong Yu brought a wonderful optical feast for the students.
.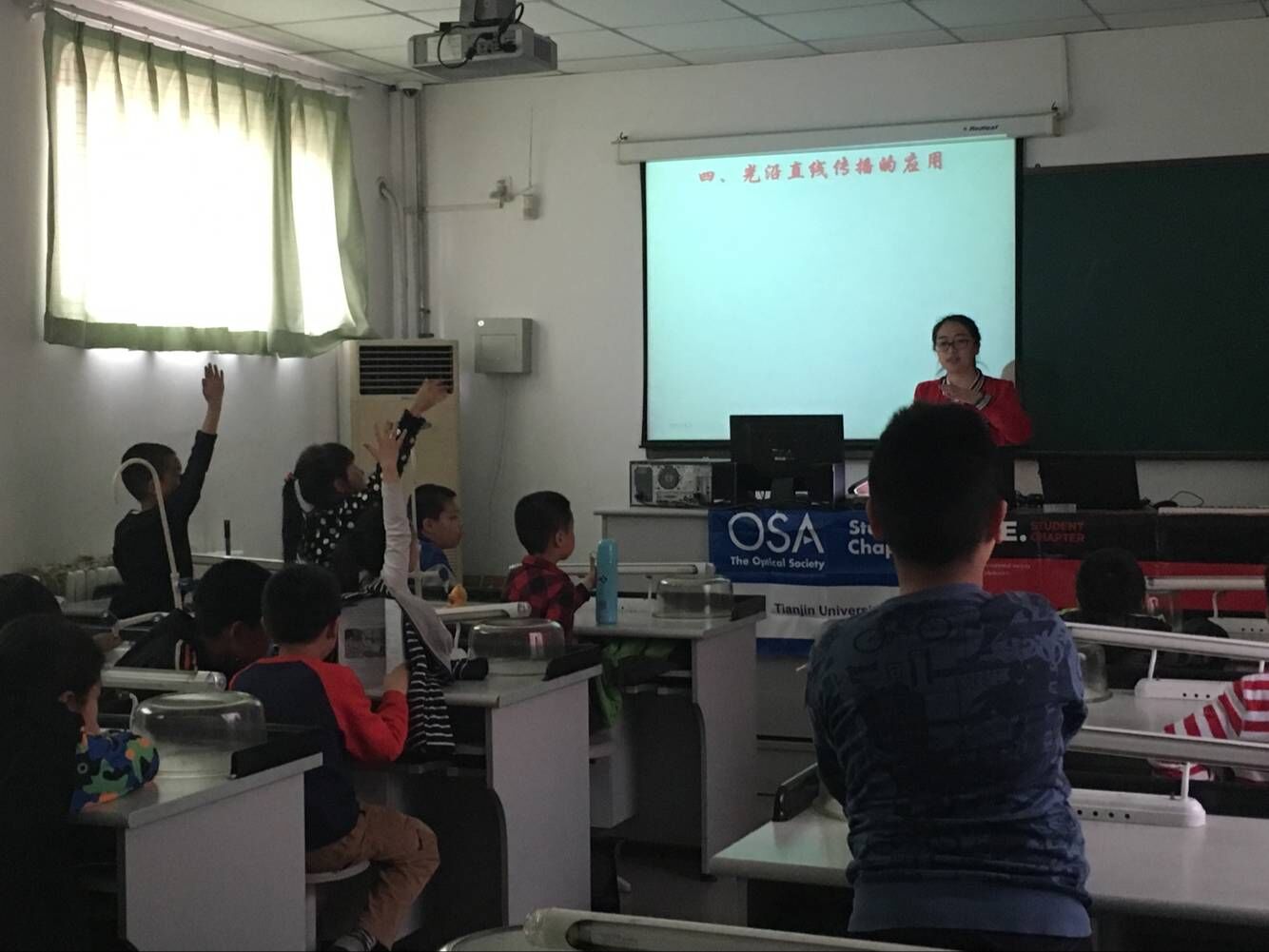 In order to ensure the success of activities, we applied for the optical suitcase from the OSA website. There are all sorts of interesting experimental instruments.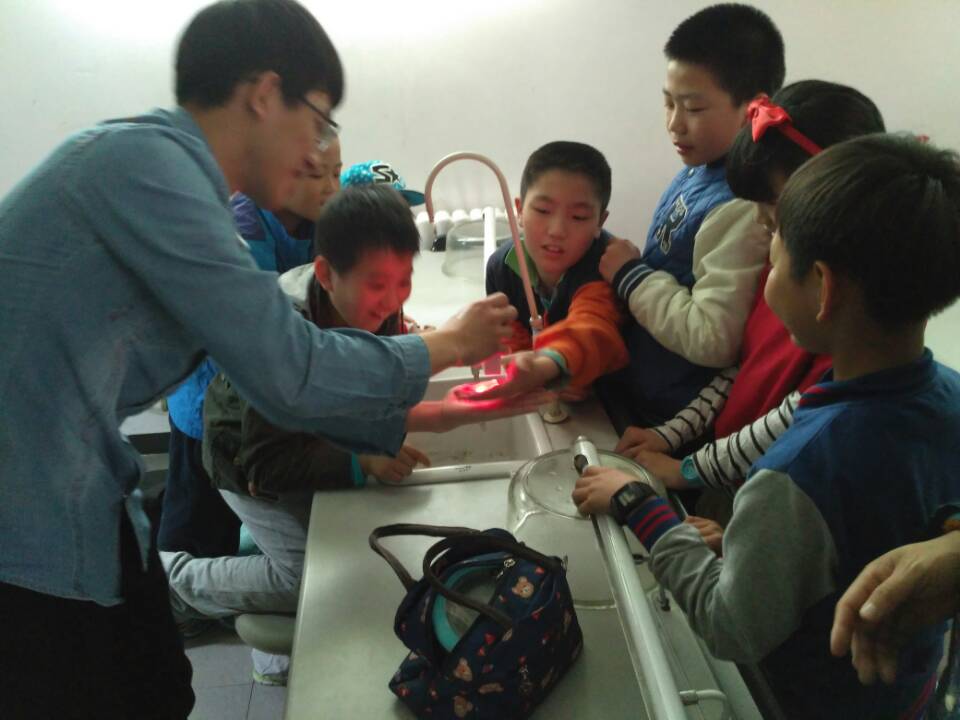 We also did an interesting experiment and observe the rainbow ring, polaroid and LCD in the class.The students carefully observe the novel experimental apparatus.I believe they have a strong interest in optical.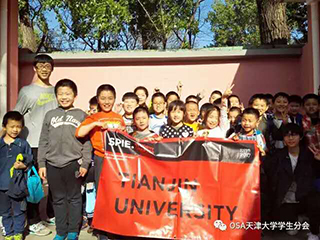 The last event was a complete success in the laughter and laughter of everyone. Everyone had their own harvest, and they also put a full stop to the Youth education activities.